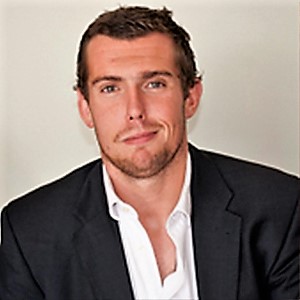 The prestigious IP lawyer will be part of the Unison team based in Barcelona 
David Serras is based in Barcelona, although he was born and bred in Portugal. He is also an IP Lawyer, with more than 6 years of experience in domestic and international Copyright and Collective Management matters.
Serras has holden roles at the Portuguese CMO "SPAutores" and at the Cabo-verdean CMO "SCM" where he acted and International Relations, Legal Counsel, Head of International and Digital+B2B Licensing. Additionally, he holds a Master of Law by Universidade Católica Portuguesa and several post-graduations in the IP and collective management fields.
He joins Unison as Licensing and International Manager. "I am getting into this project with super high expectations", Serra commented. "Being part of this incredible team is something special because Unison is where human quality meets professional excellence and innovative tech-driven approach in the field that I love: Copyright Management!".
Unison's CEO Jordi Puy also commented: "We are extremely pleased and excited with the incorporation of David Serras to the Unison team. His deep IP law knowledge, his valuable experience in the international rights management field and his fantastic interpersonal skills are a great addition to our team's capabilities". He added: "We have no doubt that David will contribute to further improve our service to clients".