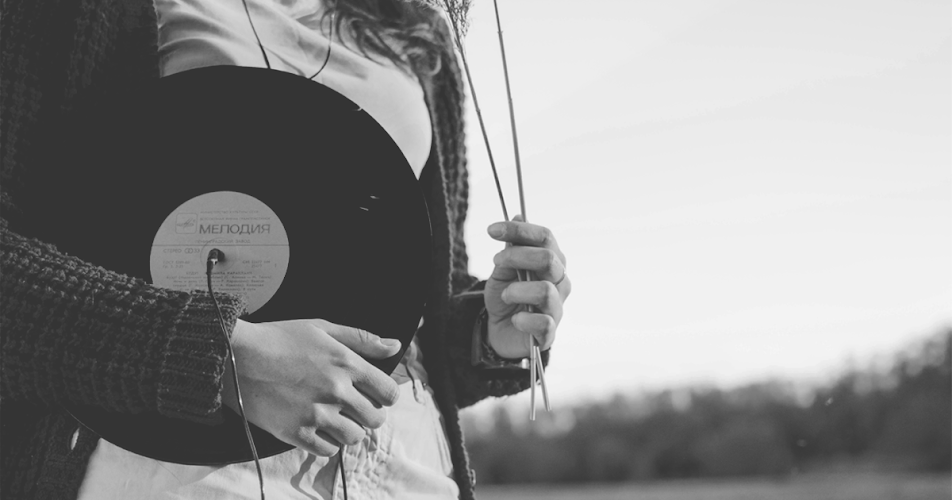 EarthPercent (aka 'The Earth'), the UK and US-based environmental charity co-founded by world-renowned music artist Brian Eno, today announced the pilot of a groundbreaking initiative to adopt the construct of the Earth as a songwriter and legal beneficiary of music royalties. This marks an unprecedented step by the music industry to support songwriters who wish to identify our planet as a co-writer and EarthPercent as the rights-holder of musical content. Through this innovation, EarthPercent is inviting musicians or bands to donate 1% (or the % of their choice) of one new composition, and contribute to raising funds for climate justice and environmental organisations.
Brian Eno, who appeared this week alongside Jacob Collier in a keynote conversation at the Green Events & Innovations Conference, said: "The Earth as Your Co-writer is a beautiful idea in which we harness the poetic construct of The Earth as a co-writer of music and direct some of the income from our compositions towards tackling the climate emergency. EarthPercent provides an easy way for the music industry to make a difference by asking artists to commit a small percentage of their songwriting revenue. All musicians are inspired by the precious planet we live on, so it's fitting that we are now able to name The Earth as our co-writer."
Fraser T Smith added: "I've been involved with EarthPercent from the beginning – it's a brilliant initiative. The issue of climate change sadly isn't going away, and so as creatives, to feel as though we're able to give back, by adding The Earth as a beneficiary on projects is not only a choice, but a necessity."
This revolutionary scheme has been co-designed over an 18-month period by a cross-industry advisory group working with EarthPercent. One of the advisors, Grammy Award-winning record producer Kevin Bacon, reached an agreement with Unison, an accredited rights management entity, who will be collecting the income for The Earth for all performing and mechanical rights' income.
The Earth's Interested Party Information (IPI number) links to EarthPercent, and the money raised from The Earth's share of songs will go into EarthPercent's grant giving fund to be distributed to organisations identified by an advisory panel of climate scientists, legal and policy experts, and activists working in five Action Areas: Energy Transition; Climate Justice; Legal & Policy Change; Protecting & Restoring Nature; Greening Music.
Rostam Batmanglij said: "Brian Eno has always charted new waters. I've had the honor of being compared to him, and now I have the honor of joining him in the launch of EarthPercent's 'The Earth as Your Co-writer' initiative. What an intelligent use of the income our intellectual property generates. Let it go to these five great causes, and let it do so forever."
Jordi Puy, CEO of Unison said: "We are very excited to be part of this fantastic initiative intended to drive action for the planet. For a long time we have been thinking about what the role of music IP in the environmental crisis can be, and EarthPercent offers an answer to our concerns and hopes. This project unites the music IP ecosystem around a common objective, in order to raise awareness of the environmental crisis and also provide action tools for music creators and music rights actors, directing a small part of the economic resources generated by songs to fight climate change."
The initiative will launch with 23 songwriters on board. The full list of participating artists includes: Andre Corea; Anna Calvi; AURORA; Brian Eno; Cosmo Sheldrake; Donna Grantis; Erland Cooper; fer; FUTURE UTOPIA (Fraser T Smith); Helen Ganya; Housewife; Ichiko Aoba; Jacob Collier; Laura Misch; Love Ssega; Monte; Mount Kimbie; Rostam Batmanglij; Sam Lee; Seb Pringle (Crystal Fighters); Sophia La Mer; Turtle; Westerman.
AURORA said: "I am currently writing my next album – it's an album about interconnectedness and the art of coexistence. There is no greater teacher than Mother Earth. There is no greater home, or provider. There is no better place than Earth. And that is why I want to co-write this whole album with Mother Earth as a co-writer, because without her there wouldn't be any such thing as music."
During the pilot phase EarthPercent is collaborating with the music publishing community including the UK MPA on the structures and governance of this initiative – and how it can be opened up across the songwriting community, in order to maximise the positive impact for the environment. Paul Clements, CEO of the MPA, said "Our music publisher members are very welcoming of and keen to support 'The Earth as Your Co-writer'. We are working with EarthPercent to translate the poetry of the concept into a legal framework, while hoping to contribute to the assurance of delivery of the all-important income donation model. It is paramount that the processes can work smoothly for the songwriters who create the works and their publishing partners who control, administer or own the works. We wish EarthPercent every success in this hugely important initiative".
EarthPercent said: "Through this pilot we hope to establish this innovative means of long-term giving for the planet as a movement that any songwriter can be part of and inspired by ensuring that the funds raised can be collected efficiently, and directed seamlessly to EarthPercent's grant partners, who are creating necessary change on climate."
The Earth as Co-writer will partner with the Sounds Right initiative, alongside Music Declares Emergency, UN Live and other music, environmental and philanthropic organisations, to raise awareness and generate funding for planetary protection and restoration.