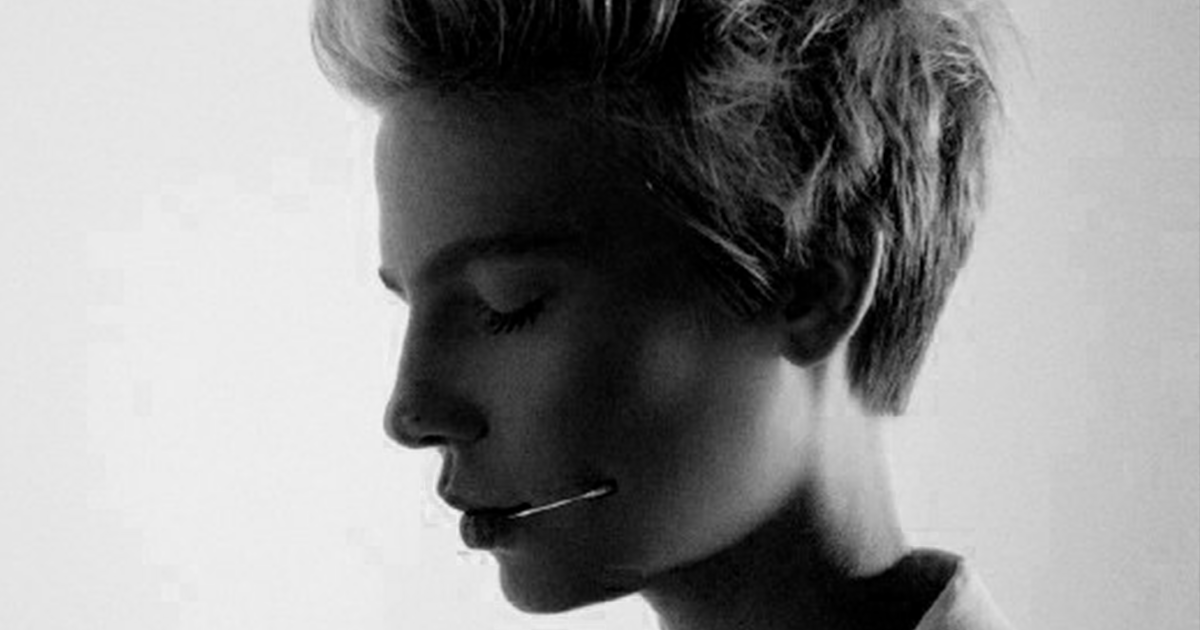 After interviewing Blooms Corda, Ukrainian singer Sleza opens her heart in this interview full of hope for the difficult reality of the Ukrainian people. She is also part of 'For Ukraine', the compilation album of Ukrainian artists, musicians and creatives whose aim is to support Ukrainian humanitarian organisations. Don't miss this talk about her understanding of music and her love for her country's culture.
The chosen song has a title that evokes what the Ukrainian people want, Salvador. Was it the first one chosen or did you have other options in mind?
The whole song is about gentle love between me and my beloved one. I think it can remind us of the light feelings that we had before the war. We miss each other like many many other people who were separated because of the war. This song was named Salvador because in the chorus there is a Ukrainian word which sounds like "Dali". So the idea of the name of the song was different but I get you. And I agree with your perspective!
Do you consider composing a new album talking about Ukraine and the current situation?
This is our reality now – it's impossible to avoid the war and there is no way and no need to hide from this topic. I was in Kyiv when the war started, so I always have the 24/02 in my mind. I won't ever forget the sound of air sirens. I experienced the most frightening thing in my life. Even if I'm in England I can't separate myself from Ukraine. I feel pain and I cry a lot. My family is still there. So I would say – new music is definitely about what is going on in my and many other peoples' lives.
Has the current situation influenced the composition of new music?
I can't say that new songs are darker than before or that they are sad. I just faced the value of music these days because for me it's something that helps me to stay sane. I started to listen to classical music and more electronic music. It will definitely affect my sound. Also I realize that I don't know much about Ukrainian culture, I mean not that deep that I would like to. I want to know my roots better. There are a lot of stories to tell through music.
Now that you have had to leave for London because of the war, is Alex, your producer and husband, still present in the production of your new music? How does he see things from there?
He is the one who can make me sound right so we are still making music together. He can see how the scene changes. Even us – we planned to release an album this spring. It was cool but too entertaining and it's just irrelevant for this time. Same with many other artists – everyone wants to reflect the present. Ukraine has a lot of talented people! We have something to show to the world!
What is your songwriting process and are you inspired at the moment?
I would call it the scream from the heart. I don't want to dramatize but everything becomes much harder for me in the way of feeling but the writing is easier, faster, more precise. It's deeper, it is what I really wanted for all of my life. The great emotional trauma causes destruction and the creation at the same time. Thanks for this question!
There are many metal bands in Ukraine, what is your style's place in the Ukrainian music scene? 
Oh I don't think about how to name the genre… Some songs can be RnB, some pop, some more experimental . The war is creating a new personality for each of us, so maybe when the new material is done I will tell what it is. I hope you will like it!
Many Ukrainian artists hold charity concerts and perform at conferences. You are one of the participants of the project 'For Ukraine', a charity music album. Why was this format chosen?
This is the least I can do. I'll be happy if this will help someone! Music can do a lot!
How do you plan to spread Ukrainian culture in Europe, especially now with the conflict? 
Now we are in the process of creating a set of Ukrainian traditional songs, rearranged in my way. I want to make concerts with these songs to show how beautiful Ukrainian culture is. Because it really is. Actually this experience of living through the war, which I'm sure will affect all my life, makes me understand more how many people are suffering in the world. There are always too many things happening at the same time, good and bad. And we are not alone in our grief. A lot of people need support in the whole world right now.
Do you have a tour planned?
I want to start with England. There are many places to go and people are very open to Ukrainians.
Have you met artists in London to collaborate with who are involved in the Ukrainian cause?
I'm on the beginning of my way here in England and I just started getting to know people. It's all about the world of mouth so I'm sure that I will find the right people and right people will find me! This is the place for creativity and I'm very lucky to be here.
What do you think about Ukraine's participation in Eurovision. Do you think they can raise awareness through music?
I appreciate the solidarity of European people to Ukraine. It's a song contest and we can see that songs are not only entertaining. Sometimes it's about support. With this win Ukrainian flag appears again in the media. This is very important for us – the attention of the world! Thank you very much! It was very emotional! I cried
In Spain, during the confinement, we experienced unity through music. Do you think that music really moves consciences and can make the world reflect?
Music has no language, it's definitely about feelings. You can understand everything with your heart. I believe that people who are not indifferent and empathetic can make changes to this world. The more beauty we can bring to this world , the less places will be for evil. We have to create more good things to keep the world in balance, especially during dark times.
More about Sleza:
Sleza is a Ukrainian singer, originally from Zaporizhzhia, though she spent her last 10 years based in Kiev, developing her solo career as a singer and songwriter. She is in constant collaboration with sound producer Alex Ne Alex, who also happens to be her husband.
Sleza's life took a 180-degree turn since war began. The artist had to leave behind her home on the second day of war, and parted to London, where she continues making music despite the distance between her and Alex.
Love for her country's culture and an unstoppable eagerness to make it known through music are predominant traits in Sleza. In her own words, "I would like to spread Ukrainian culture with my music around Europe."