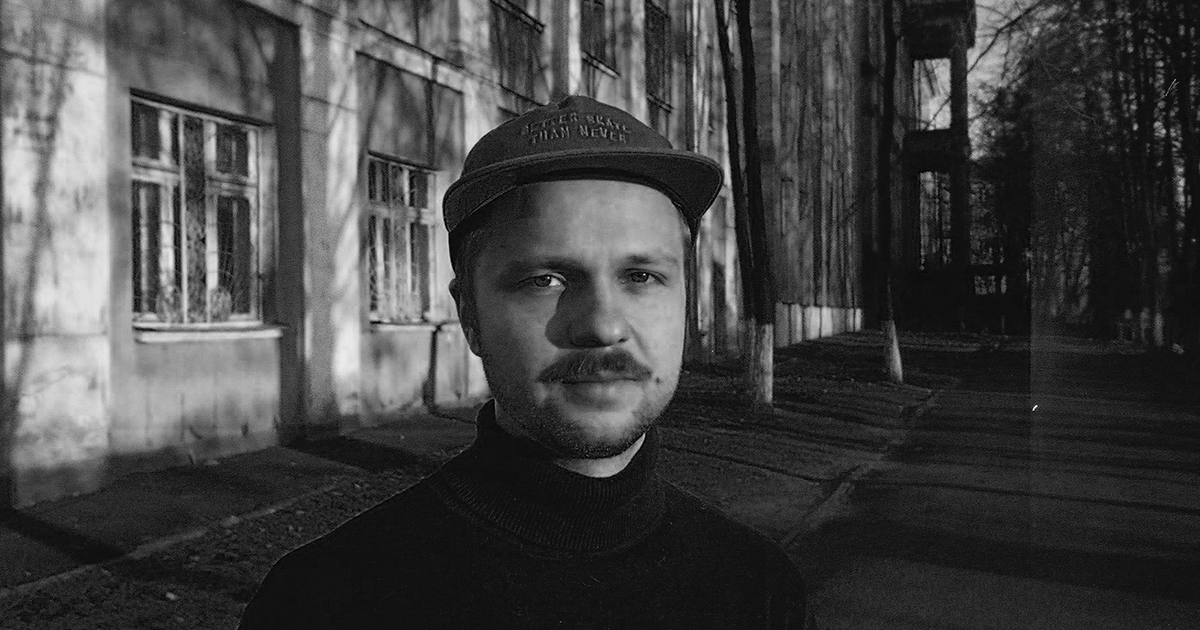 We interviewed Blooms Corda, one of the musician that make up the solidarity project 'For Ukraine', a compilation album of Ukrainian artists, musicians and creatives whose aim is to support Ukrainian humanitarian organisations. He talks about the message he wants to convey with his song 'Lyst do Kathrine' and how the war in his country, Ukraine, has affected him musically and personally.
What is the message you would like to share with this song considering the current circumstances in your country?
Well, we chose two songs for the "For Ukraine" ("Lyst do Kathrine" and "Moya California"), which were written long before the war, but the very fact of joining this action we want to convey that Russia attacked our country, destroys our cities every day, kills our people every day, takes them to filtration camps, and that we need the whole world to support us in this fight against evil.
Why did you choose 'Lyst Do Kathrine' for the compilation album?
We chose this song rather to show that music made in Ukraine can be interesting for foreign listeners. Once musicians from New York wrote me a message about this song, how they stumbled upon it and that they love it so much. From the first days of the war, we have worked on the volunteer front, trying to support and help the army and people.
Besides now being involved in helping the country, either by helping the army or at the volunteer front, where is the music for you now?
For the first three weeks after Russia started the war, I couldn't listen to any music at all. This is despite the fact that I usually listen to a lot of different music every day. Now music is gradually returning to my life. I listen in small steps to what is releasing in the world now.
Are you still writing? If so, do the new works reflect the current situation?
For the last two years, we have been recording a new album, which has two or three recording sessions left. When I managed to get out of my psychological block, I contacted a sound engineer who was helping to build the album, and we slowly began to add the final additions. The album is now completely ready and we are thinking about when to release it. It turned out that there are songs in it that suddenly reflect on what is happening now, although they were written before. I did not write new songs about the war.
Hopefully this will come to an end soon. When it does, will you bring the band back together to continue the project you were involved in?
Undoubtedly. We believe that good will defeat evil, that Ukraine will survive and win, and then we will make a big celebratory concert with the whole band, where we will play our new songs.
Is it in your plans to tour when it all passes and take the sounds of the country and your message to the rest of the world?
We are quite a niche indie band, although we have a strong community of listeners here. Of course, we would be glad to take our music on a small tour of Europe, but we will need the help of European organizers for this. If that happens, we are only in favor.
Do you plan to write lyrics in other languages to reach a wider audience?
That's a good question. You know, before that I've never seriously thought about writing lyrics in English. I will say even more, I would like foreign listeners to get acquainted with the beauty of the Ukrainian language, which is considered one of the most melodious, such as Spanish.
What are your influences when making music?
Of course, we are inspired by other music, but it is difficult for me to crystallize specific names of bands or artists that influence me. Usually I listen to a lot of different music, and then, when I feel inspired, I sit down and write my own.
Do politics and social vindications also influence your songs?
I think indirectly so. I am sure that what is happening now in my country will definitely affect future songs, but it is difficult to say how and in what form. We already have the song "Soldat na placu" ("Soldier on the Square") and we have the song "Hto pryide" ("Who will come"), which repeats the refrain "Who will come to say that there is no war", and influenced by 2014, when Russia annexed Crimea and started a war in the east of our country. I never write a song on purpose. Usually I write what comes from within my feelings. And I hope that what we are feeling now all over the country, I will be able to translate into something artistic and life-inspiring.
Do you know Kalush Orchestra, Ukraine's Eurovision representatives? What do you think about "Stefania" and the message it shares given the current situation?
I don't know the guys personally, but of course I've known about them for a long time and I've been following their work. I think that this song and their victory with it at Eurovision, and the message that the soloist of the band brought from the stage – all this is very important for our country at this difficult time. They are great, and the song "Stefania" came out at that time and place, ready to become a symbol of our struggle for independence.
Blooms Corda is a Ukrainian music band created by Danylo Galyko in 2014. The group plays the combination of original funky, jazz-based indie music together with poetic Ukrainian-language lyrics. Blooms Corda has repeatedly been recognized by critics as one of the most original and interesting bands in Ukraine's independent music scene, and the band's albums have always been ranked high in local music media ratings. Blooms Corda has released three LP's and 2 EP's.
Nowadays, given the circumstances, all Blooms Corda members are scattered in different parts of Ukraine. For the last two years, the band had been recording a new album, with few sessions left for it to be done. From the first days of war, life radically changes. The defense of their own country becomes a priority, and so, each member of the band tries to be useful, either by helping the army, or by getting involved in the volunteer front.
Seems like war has silenced it all. But there's also hope for Blooms Corda. In Danylo's words, "during the first three weeks of war I could not listen to any music at all, despite the fact that in peacetime I listened to a lot of music every day. But I believe that Ukraine will win, that we will return to our instruments, release an album and arrange a big celebratory concert."