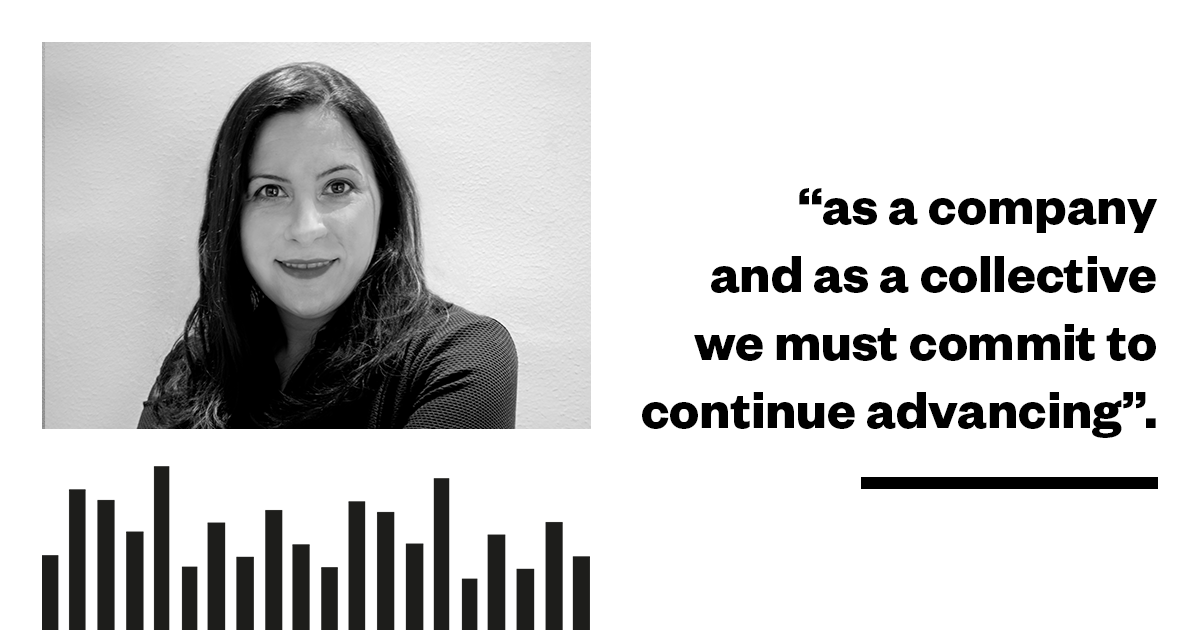 I would like to start this short text with a "there's much left to do", because even nowadays, in the 21st century, we still suffer small and not so small acts of discrimination for the fact of being a woman.
The music industry is no different. A market dominated by men where it seems that, beyond being like a "trophy wife", in most cases our opinions continue to be undervalued and our capacity for innovation is still limited.
It has to be said that Unison is different. I say this not because it is the company where I work, but because it is what I have experienced there. Far from being an example of parity between men and women—at the moment we are the minority and I am the only woman in a management position in the company, but we keep trying to change this with every recruitment—its policy is not discriminatory at all. It's still a shame to feel lucky to work in a place where there is no gender bias. That is what should always happen. We should all be proud—I am—to work in a place where we feel fulfilled as professionals and as people, contributing the necessary knowledge for the evolution of the company in all aspects and beyond other identities.
From Unison and from the music industry in general, we have to do much more. Society and youth are crying out in that sense. It is the responsibility of women in management or senior positions, but also of men, who have to promote a supportive environment in that sense. Encouraging inclusion, self-esteem, cooperation and development among colleagues will allow hidden capabilities to emerge. We know that machismo exists, but we also know that it is closely linked to social and cultural discourses. As a company and as a collective, we must commit ourselves to continue advancing in new narratives that leave behind any kind of segregation; that is our commitment on this 8th March, Women's Day!
Irene Bauzá, Unison Vice President of Operations.