Unison will be present in the XXI edition of the Latin Alternative Music Conference (LAMC). The meeting has been openning new ways for latin music and culture for 21 years, and we are very pleased to collaborate while we look forward to a trusting and long-term partnership.
Unison is the world's first copyrights manager, and we are confident that together we will reach those authors and publishers who need a new rights management model together.
This 2020, due to the COVID-19 outbreak, LAMC will be holded online and completely free. Now more than ever LAMC reaffirms on the importance of maintaining the event despite the difficult circumstances: "The world needs music more than ever and the entertainment industry needs to rise as a collective industry. We can do it!"
We encourage you to attend the digital meeting from 9 to 13 June. LAMC will include panels, workshops, exhibitions and opportunities to establish new contacts with the industry.
For more information about LAMC: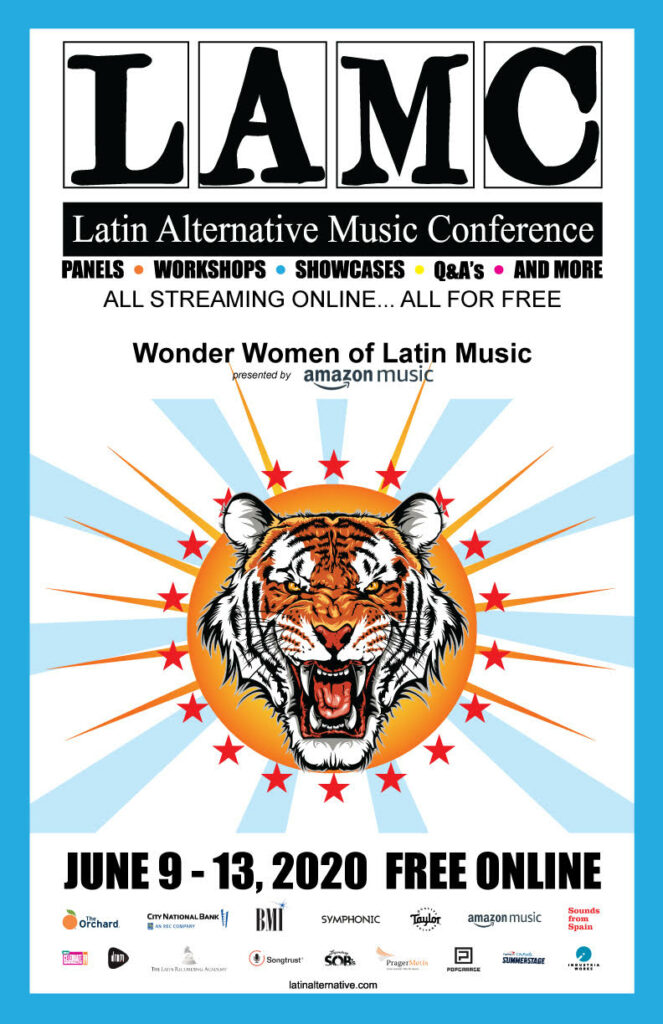 The LAMC has helped open paths for Latin music and culture for the past 21 years. What was once alternative is now the mainstream. This year's LAMC is going digital and making it free for all. Panels, workshops, showcases, and networking opportunities. 
In addition to panels, workshops and showcases, the LAMC is proud to announce it's very first Wonder Women of Latin Music, presented by Amazon Music, celebrating women making a difference in the industry.  The initiative will be integrated into this year's conference with recognitions, as well as a special panel discussion.
"Latin music has more global influence than ever before, so it's crucially important that we spotlight and recognize the women artists and executives who have driven this movement," says Rocío Guerrero, Global Head of Latin Music for Amazon Music. "Amazon Music and LAMC have long been dedicated to supporting the women whose hard work has made Latin music a global phenomenon, which is why we're thrilled to present the very first Wonder Women of Latin Music awards at this year's conference."
The full schedule of events and more details will be found on LatinAlternative.com. Stay in the know and follow the LAMC on social media for the latest updates. 
LAMC2020. June 9-13th. Free. Online. Register now for free here.